---

Infographic on Retirement Plan Loans, Withdrawals and Distributions
Learn the basics about the loan, withdrawal and distribution options available in your retirement plan along with some interesting statistics on Americans pulling funds from their retirement accounts with this infograhic.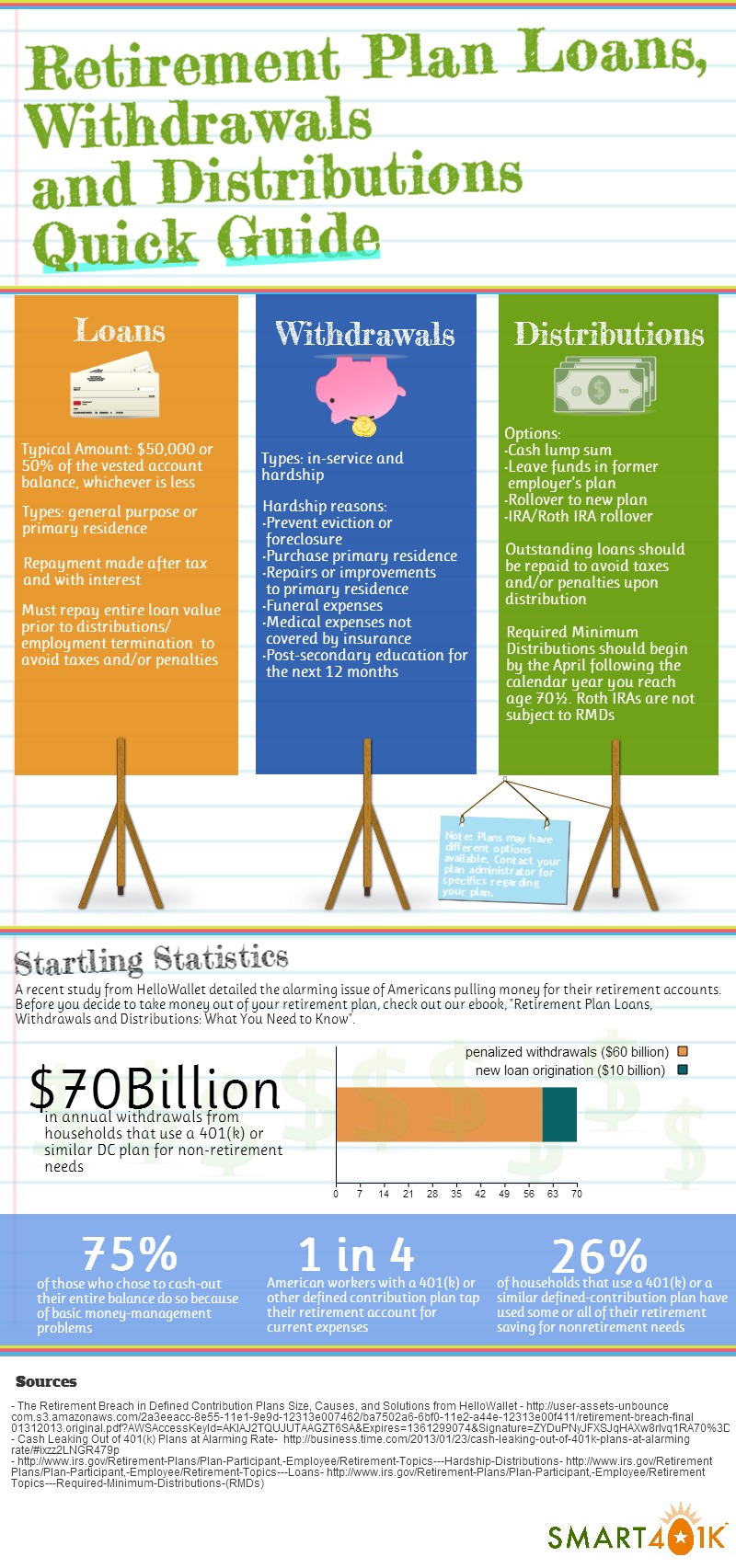 This Infographic was prepared by the team at Smart401k (www.Smart401k.com).
This is for educational purposes only. The information provided here is intended to help you understand the general issue and does not constitute any tax, investment or legal advice. Consult your financial, tax or legal advisor regarding your own unique situation and your company's benefits representative for rules specific to your plan.
---
Press Center | Glossary | Privacy Policy | Terms of Use | Contact Us


This work is licensed under a Creative Commons Attribution-NoDerivatives 4.0 International License.