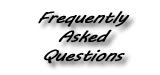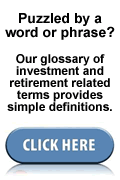 Featured Stories
The Importance of Updating Your Retirement Account Beneficiary -- Summary: For many retirement plan participants, a beneficiary designation might just sound like another confusing piece of retirement plan jargon, but designating a beneficiary is a relatively simple step of setting up your retirement accounts that should not be overlooked.
Saver's Credit Helps Low- and Moderate-Income Workers Save for Retirement -- Summary: Low- and moderate-income workers can take steps now to save for retirement and earn a special tax credit this year and in the years ahead, according to the Internal Revenue Service.
Why 65 Is Too Young to Retire -- Summary: The magical age 65 that signaled retirement time for our parents might not hold true for the baby boomer generation. Sure the idea is appealing to call it quits before we are too old to appreciate and enjoy our second act. But the reality may be that 65 is just too young to retire. Some 76 percent of employees say they will continue working past retirement age, with 40 percent working because they want to and 35 percent because they will have to.
The Search for Missing 401k Money -- Summary: There are tens of thousands of workers who are due lost 401k money, but there is no one central depository where you can look for the funds. But the Pension Benefit Guaranty Corp. is asking how it can help.
---

Frequently Asked Questions
Here are some of the most commonly asked questions that come to our pension experts.

What is a 401k plan?

Does my employer have to provide a matching contribution?

How do I locate an old 401k that I think I contributed to at a former employer?

If I needed to get access to an old 401k, what are my options?

If a Company You Work for Goes Bankrupt, What Happens to Your 401k
---

Managing Your 401k Plan Assets
We are not in the investment advice business, but these articles may give you some important insights. You should always consult with your financial advisor for more detailed information and advice.

A Look at 401k Plan Fees

Asset Allocation Made Simple

Behavioral Finance -- What's Behind Your Investing Decisions?

Company Stock Choices When Leaving Your Job

Company Stock in Your 401k -- Keep It Balanced

Investment Basics

Indexing Prevails in "Stock Picker's" Market

The Magic of Compounding

Ten Steps to Making a Financial Plan to Create a Secure Retirement

Making the Transition: A Pre-Retirement Checklist

The Value of Asset Allocation

Nurture Your 401k Portfolio Using Asset Allocation

Why Is Knowing the Investment Style of a Stock Mutual Fund Important?

Find the Right Benchmark to Judge Your Investment Success

Understanding Investment Risk
---

Other Sites of Interest
Here are a couple of other websites you may find useful.


Why401k.com is a site where participants can go and calculate how their 401k deferrals will effect their paycheck.
Guideto401kloans.com for information on 401k loans.
Guideto401khardships.com for information on 401k hardships.
---

Calculators
Here are some handy on-line tools to help you solve some common financial problems. If you find these tools useful, be sure to bookmark this page.

The Roth 401k Analysis Tool

401k Savings Calculator

401k Savings Calculator
---
---

Some Other Useful Information
We have gathered a few articles and other information on important 401k issues that are often asked about.
Do Surviving Spouses Have a Right to a 401k or an IRA? - Summary: When choosing a beneficiary for a retirement plan, it is important to understand how your spouse will be treated under the plan. Surviving spouses are treated differently under 401ks and individual retirement accounts (IRAs). While a 401k provides protections for a surviving spouse, an IRA does not.
Top 10 Reasons to Join Your 401k Plan - Summary: Compared to other savings plans available to private sector workers, the 401k plan has many good points. Here are our top 10 reasons why you should join your plan.
Tips for Protecting Your 401k When Markets Tumble - Summary: Since many investors recouped much of their losses from the 2008 financial meltdown during the remarkable rally from March, 2009, to April, 2010, it's even tougher now deciding how to react to the market's current 10% pull back. The following are some tips for protecting your nest egg.
---

Loans and Hardship Withdrawals
Articles on the various rules, regulations. practical issues and guidelines related to 401k loans and hardship withdrawals.

401k Retirement Plan Loans: An Overview

401k Hardship Withdrawals: An Overview

Hardship Withdrawals Give Access to 401k Savings, but at a Cost

Emergency Access to Your 401k: Hardship Withdrawals

The Pros and Cons of Taking a 401k Loan

Do's and Don'ts of Hardship Distributions

The Two Biggest Traps Behind 401k Loans and How to Avoid Them

Eight Reasons to Never Borrow From Your 401k

Don't Tap Your 401k to Pay Off Debt
---

Critical Issues: Information You Can Use
How does a 401k plan work? When does my employer have to deposit my payroll contributions? How can I take an early withdrawals without penalty? Are there warning signs I should look for? What are my pension rights? We have gathered articles on these and other important issues so you can quickly find in depth information and analysis. And we regularly update and add to this content.
Click Here to review all the articles we have on a wide variety of topics.